Homemade Garlic Cheesy Bread Sticks
Step 1:
10 ounces prepared pizza dough, 1 tablespoon butter (melted), 1 clove of garlic minced (I used around 1 tablespoon of preminced garlic), 1/2 cup shredded cheese (I used coby and monetary jack), 1 tablespoon parmesan cheese, 1 tablespoons dried basil, and salt and pepper to taste.
Step 2:
Preheat oven to 425°F. Mix butter and garlic and set to the side.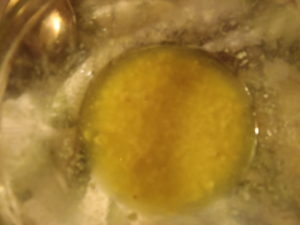 Step 3:
Roll out dough, place on baking sheet, and brush with butter mixture.
Step 4:
Sprinkle with cheese and herbs. Cut dough into sticks with a pizza cutter. Leave the strips together.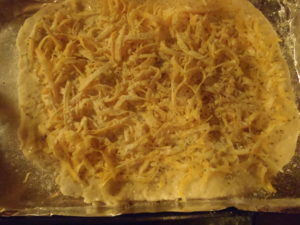 Step 5:
Bake for 10-12 minutes or until golden brown. Recut each strip and remove form baking sheet.
ENJOY!!!