How to Keep Ants Out of Hummingbird Feeders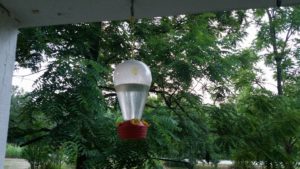 Step 1:
Gather supplies – Vick's Vapor Chest Rub or other similar chest rub  and a filled hummingbird feeder.
Step 2:
After you have hung the hummingbird feeder simply apply a ring of Vicks Vapor Chest Rub around the hook.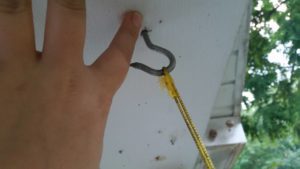 This keeps the ants well away from the hummingbird feeder because they will not cross the line of the Vicks Vapor Chest Rub.