Homemade Play Dough Bubble Bath
Step 1:
Gather Supplies- bubble bath, cornstarch, and olive oil.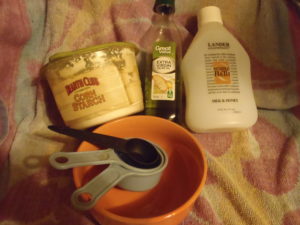 Step 2:
Mix 1/4 cup bubble bath and 1 Tablespoon of olive oil in a bowl.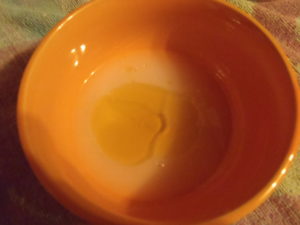 Step 3:
Add 1/2 cup cornstarch and mix it in. If it is still thin and doesn't pull together add another 1/4 of cornstarch. I have found that using your hands at the end works the best to insure it is all mix well.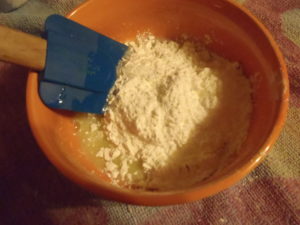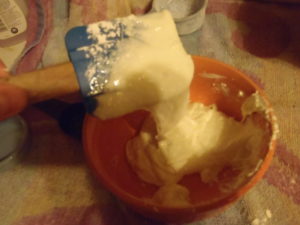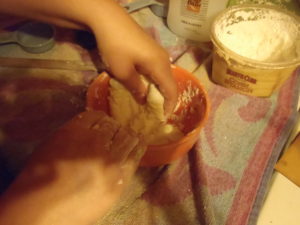 Step 4:
Now it is ready to use. If you use to much that it can make the tub really slippery.  A tablespoon or two chunk is a good amount to keep the tube from becoming slippery.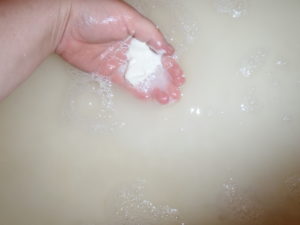 Step 5:
Store in an air tight container.  It may still start to dry out after a week or so. So I make small batches at a time.