How to Make Your Own Nail Polish Remover Pot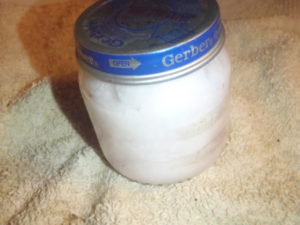 Step 1:
Gather the supplies – Baby food jar or other small jar with a lid, cotton balls, and nail polish remover.
Step 2:
Fill the jar with cotton balls.
Step 3:
Soak the cotton balls with nail polish remover.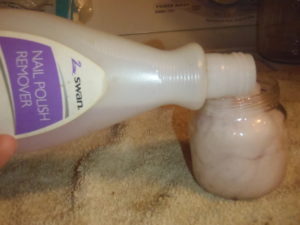 Step 4:
Once they cotton balls are soaked it is ready to use. Once done using it just replace the lid and make sure it is closed tightly.